765 2nd Street S.E.
Medicine Hat, Alberta
T1A 0E2
Email: info@source1realty.ca
Phone: 403.526.9249
Fax: 403.529.2662

The data on this website is deemed to be reliable, but is not guaranteed to be accurate by the Medicine Hat Real Estate Board.
Source 1 Realty Corp.
Your Personalized Real Estate Company


KEN BLUEKENS (OWNER) brings his many years of Real Estate Experience to our company with having 28 years of working within the ever changing industry here in Medicine Hat. He has served on the Real Estate Board as President and has recently been instrumental in helping to form our local Canadian Home Builder's Association. Ken's knowledge & experience has been a great asset to his past, present & future clients.
Cell: (403) 548-4544
Email: ken@source1realty.ca
GLORIA BLUEKENS (BROKER) has been working within the real estate industry since the summer of 2000. Her enthusiasm & dedication to her clients whether walking them through the process of building a new home, handing over the keys for their new purchase, or helping to market their existing property, she makes the transition an easy one!
Cell: (403) 548-4504
Email: gloria@source1realty.ca
SUSAN WALLACE (ASSOCIATE) Her Mission is TURNING DREAMS INTO REALITY by assisting you with all your Real Estate needs, both buying and selling. Originally from Digby, Nova Scotia she was transferred to Medicine Hat in 1995, and has been licensed in the Real Estate industry in Medicine Hat since 2002. She has years of housing experience having been involved with buying/renovating/building and selling homes since 1983. She has an excellent track record representing buyers and sellers in Medicine Hat and surrounding areas with a special interest in Farms and Acreages.
Cell: (403) 502-4653
Email: swallacerealty@yahoo.ca
BERNIE LEAHY (ASSOCIATE) Has been selling real estate in Medicine Hat since 1995. Throughout his years in real estate he has been a consistent award winner. Bernie is active in many facets of real estate: residential, commercial, condos and relocation. Bernie sees his role in real estate as a facilitator more then a sales person. Bernie is a life long resident of Medicine Hat and area. He enjoys travelling and spending time with his dogs: Shay, Murphy, and Guiness. Bernie's motto in real estate has always been: "Integrity is the cornerstone of my business."
Cell: (403) 502-2528
Email: bernieleahy@memlane.com
TONY LEAHY (ASSOCIATE) Tony has joined us with a fresh new outlook and enthusiasm for his real estate career! Whether you are buying or selling, relocating from a different city or moving down the block, call Tony for dependable and loyal service.
Cell: (403) 504-8952
Email: tonyleahy438@hotmail.com
ROD GILBERT (ASSOCIATE) Rod is enthusiastic in everything he does and strives to do the best possible job for his clients during the whole real estate process whether it's a first time purchase or the sale of your property!
Cell: (403) 878-6034
Email: rooneyg@telus.net
MARTY MAYER (ASSOCIATE) Marty started his real estate career in 2012 and never looked back! He has experience in farm & ranch, residential sales & more! Not only does he sell real estate but has a passion for fixing up vehicles. Marty & Tara have teamed up to give their clients excellent service! Give him a call today!
Cell: (403) 878-5701
Email: marty@martymayer.com

























TARA LAM (ASSOCIATE) Tara has energy and an attention to detail that she puts towards helping all of her clients to help them achieve all of their real estate goals. Tara & Marty have teamed up to give their clients excellent service! Talk to her today!
Cell: (403) 581-8655
Email: taraleelam@hotmail.com
Meet Our Agents And Staff....
CORY RARICK (ASSOCIATE) Cory is entering his 14th year in this amazing world of Real Estate as an associate here in our beautiful city of Medicine Hat. He has had the opportunity to assist many clients toward new chapters in life through the purchase or sale of their home! It has been an excellent experience and he enjoys every minute of it! Please allow Cory to assist you or anyone you may know looking to buy or sell Real Estate in the Medicine Hat area. Cheers!
Cell: (403) 580-1234
Email: cory@hatproperties.ca
Website: http://www.hatproperties.ca
CARI FEN (Office Administrator) Cari has been with us since 2013 when our little office started to expand and grow! She's efficient and energetic and always willing to lend a helping hand!
Email: info@source1realty.ca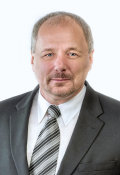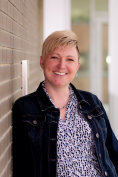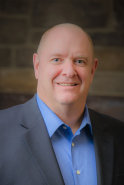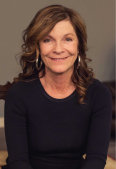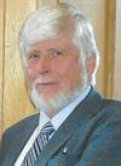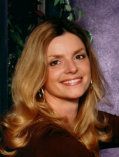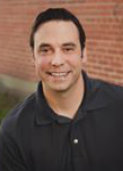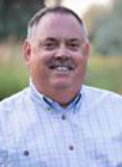 GREG KEEN (ASSOCIATE)
With a strong ability to work with people & years of personal experience in buying, selling & renovating including new construction & revenue properties, Greg is passionate about real estate. With enthusiasm, dedication & an ability to listen to client's needs, he has a strong desire to serve those he represents. Additionally, he maintains an open-door policy & returns phone calls & emails promptly to ensure responsive, transparent & personable service.
"Keen to serve your Real Estate needs!"
Cell: (403) 581-8159
Email: greg@keenrealestate.ca
RICK HAMMEL (ASSOCIATE)
Cell: (403) 548-0817
Email: rhammel@source1realty.ca